ControlTECH is a remanufacturer of electrical and mechanical components.
ControlTECH Manufacturing
Remanufactured Parts and Controls
4599 Herman St.
Grand Rapids
,
MI
49509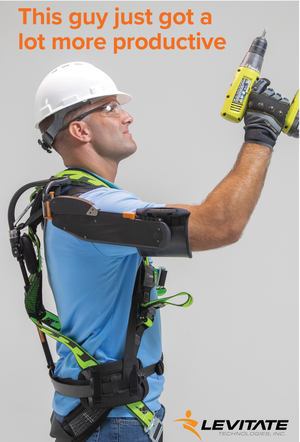 An Industrial Exoskeleton could be the best Personal Protective Equipment (PPE) for your most valuable investment ...your people...and this one boosts their productivity.
THE FACTS:
33.8% of disabled workers are a result of musculoskeletal disorders. This costs employers more than $50 billion annually in disability and healthcare costs. Air Frame Exoskeletons provide a 32% reduction in shoulder/neck exertion.
Use in Assembly, welding, construction, painting, lifting and loading
Watch videos
Call for free demo 616-888-3297
Read more about the exoskeleton